Locking Your Bike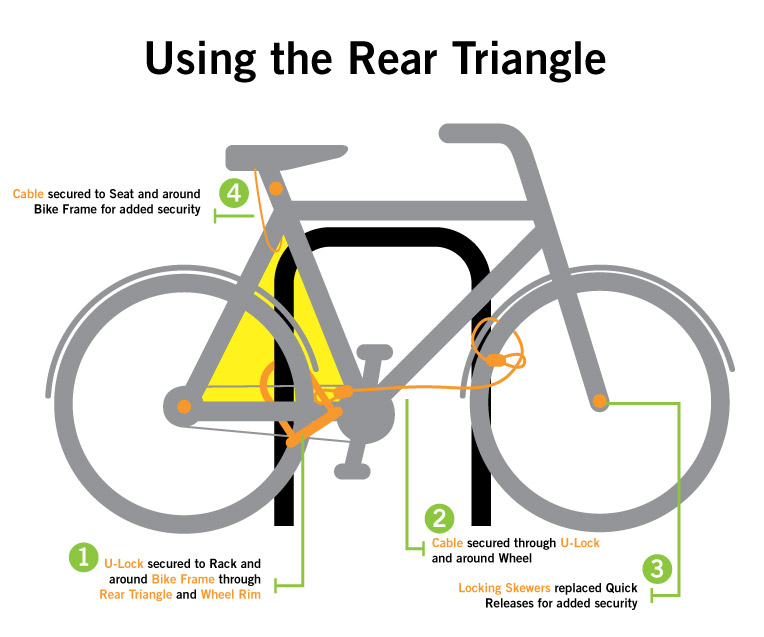 University campuses experience some of the highest rates of bicycle theft due to the abundant supply and poor locking habits. When locking your bike on campus, use the following guidelines to effectively secure your ride:
Use a strong U-Lock with an optional chain for additional protection. Combination and cable locks are often easily crackable or breakable and offer little protection on campus.
Always lock your bike around the frame and rear wheel. 
Front wheels are easily removed and, though less valuable, still a target for thieves. Never lock your bike through the front wheel, and if you are extra concerned about security detach your front wheel and lock it with your rear wheel and frame.
Bike Tools
With a valid student card, bike tool kits and supplies for minor repairs can be rented from the PAC Equipment Room during PAC hours. The USSU also has a bike repair stand with a limited number of tools installed in The Bowl, outside of the Arts Building.
Questions?
For more information please contact Parking and Transportation Services.